This is the month of Parco Valentino, the Turin Auto Show that will take place from 19th to 22nd of June, with 50 automotive brands showcasing their last car models.
Our monthly observatory is about the iconic Fiat 500, a model that shaped large part of Italian automotive history. Today the small car is still a symbol of Made in Italy recognized all over the world and will be celebrated in Turin with special events during the motor show.
Last months we collected through our social listening product OneVoice all the mentions and retweets of "fiat500" or "fiat 500", both in English and Italian.
Then, we analyzed an audience to identify marketing personas through OneTarget, our audience analysis product.
The automatic clustering feature shows 3 main clusters:
automotive fan

millennial music passionate

books and travel lover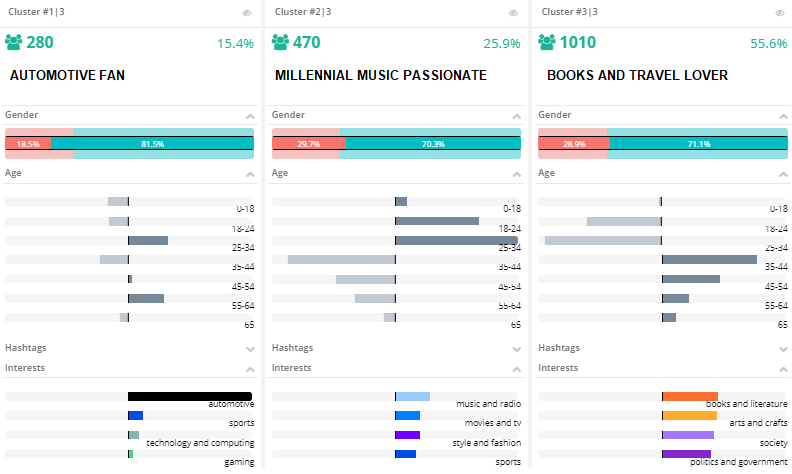 AUTOMOTIVE FAN
Francesco is 55 years old and lives in Milan. He loves sports, especially motor racing, technology is one of his main interests. He is passionate about automotive, he likes luxury and follows Quattroruote to stay updated on the latest news.

MILLENNIAL MUSIC PASSIONATE
Enrico is 27 years old. He loves music and follows radios and Italian singers accounts. He watches investigative journalism and satire programs on TV. He likes Formula1.

BOOKS AND TRAVEL LOVER
Giovanni is 43 years old and lives in Rome. He loves reading and likes to stay updated on the lates news. He's passionate about travels and follows several travel blogs accounts. He follows information accounts and is particularly interested in innovation applied to automotive industry.

With Roialty OneTarget you can analyze internal and external audiences through different insights dashboards: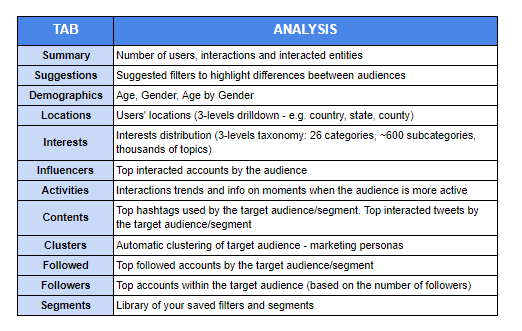 If you missed our February Observatory about automotive, read our post on Geneva International Motor Show.