With the final extraction, the month of May marked the successful completion of Coop Alleanza's #1milionedi campaign, with 500,000 users registered to the initiative. All the registered users played the code campaign, with more than 10 millions played codes, and half of the users played at least one of the additional missions pertaining to Roialty's  OneExperience technology: complete profile, Facebook Login, preference missions about favourite products and multiple answer questions about Coop Alleanza's activities. The campaign has been realized by Promotica and powered by Roialty's OneCustomer & OneExperience.
The campaign enabled Coop Alleanza customers the chance to play instant win codes obtained from the retailer by doing shopping: promotion codes were written on non-winner "scratch and win" tickets assigned from the retailer for each 20 euros of purchase or for buying some special products.
Users could raise their winning chances by completing digital missions such as surveys and Facebook connect.
The Instant Win Contest has been a success:
500,000 users registered to #1milionedi during the 9 weeks of contest, on a base of 2 millions of members of Coop Alleanza

more than 10 millions played promo codes

almost 1 million of played missions

more than 30,000 rewards assigned,more than 28,000 users connected their Facebook profile. This is a success too, because it was released just 10 days before the end of #1milionedi
The system had excellent performance:
an average of 160,000 played codes per day

an average of 110 played codes per minutes, with a peak of 254 codes per minutes (4 played codes per second)

an average of 6,000 registrations per day

a peak of 30 registrations per minutes during the first days of initiatives

an average of 16,000 played missions per day, with a peak of 23 missions per minutes after the final introduction of new missions
Here's a detailed explanation of the flow of the online part of contest:
Users would register with a "Carta Socio", (which is their member card)
He/she would play his/her first promotion code after shopping at the retailer, as in Fig. 1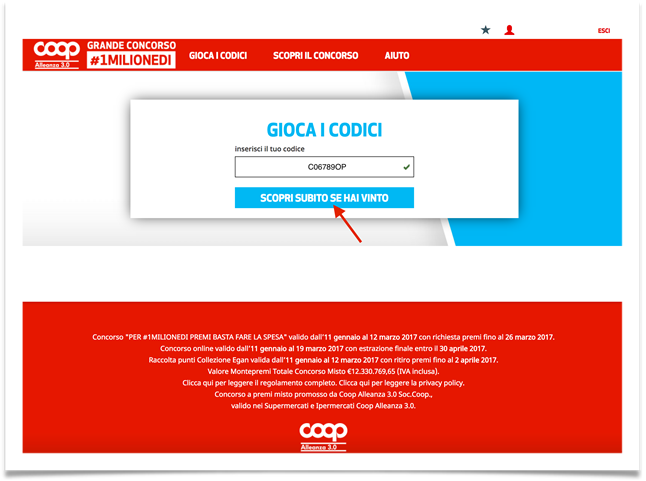 Fig. 1 – User plays first promotion code obtained from the retailer
the promotion code could be winning, as in Fig. 2, or not, but in both cases the game unlocked the mission "Verifica il tuo profilo" ("complete your profile").
Fig. 2 – User won a reward and the new mission "Verifica il tuo profilo" becomes visible
by playing the mission, the user earned a new promotion code to participate to "Instant Win", as in Fig. 3. At the same time, new missions became visible.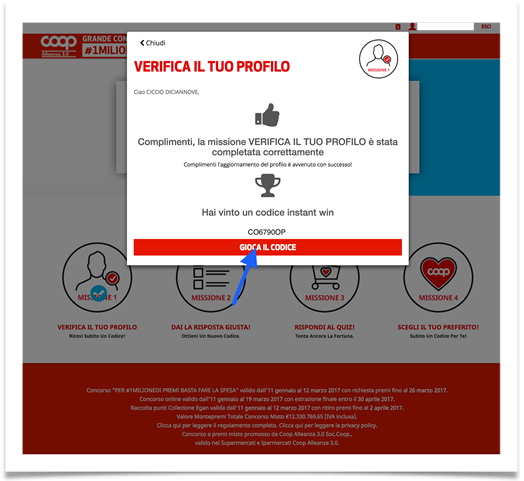 Fig. 3 – User played the profile mission. He earns a promo code to play, and at the same time new missions become visible.
Coop Alleanza #1milionedi used different kind of missions powered by OneExperience.
Instant Win based on promo codes

Complete the profile mission

Trivia missions (preference or multiple answer questions, as in Fig. 4)

Facebook Connect (as in Fig. 5)

Fig. 4 – Preference or multiple answer questions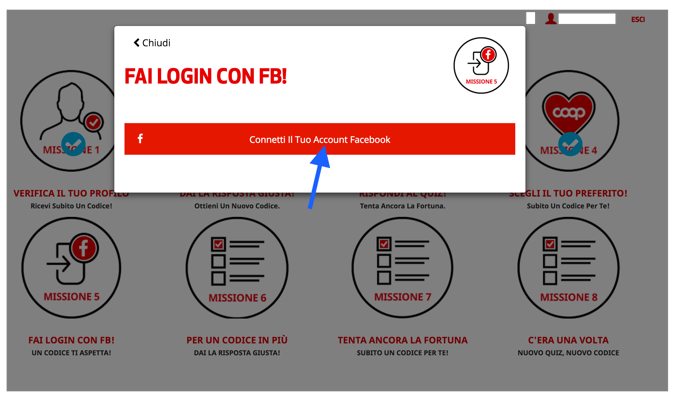 Fig. 5 – Facebook Connect
OneExperience features consent to segment users and to personalize customer journey in order to provide a more engaging user experience. Furthermore, if the user gives the privacy consent, Facebook connection allows the owner of the application to read is interests on social networks and build customer segmentation strategy, as we described about Fintech Market in this post.