Home sweet home. Whether you are a bricolage passionate, a home decoration addicted or you are just trying to buy a cozy furniture for your living and your pockets. Brands will get your attention on social media by inspiring emotions through beautiful combinations.
Thanks to OneVoice Facebook analytics module, we analyzed a selection of Italian Facebook pages with small to medium size communities, identifying January 2019 trending topics and best performances.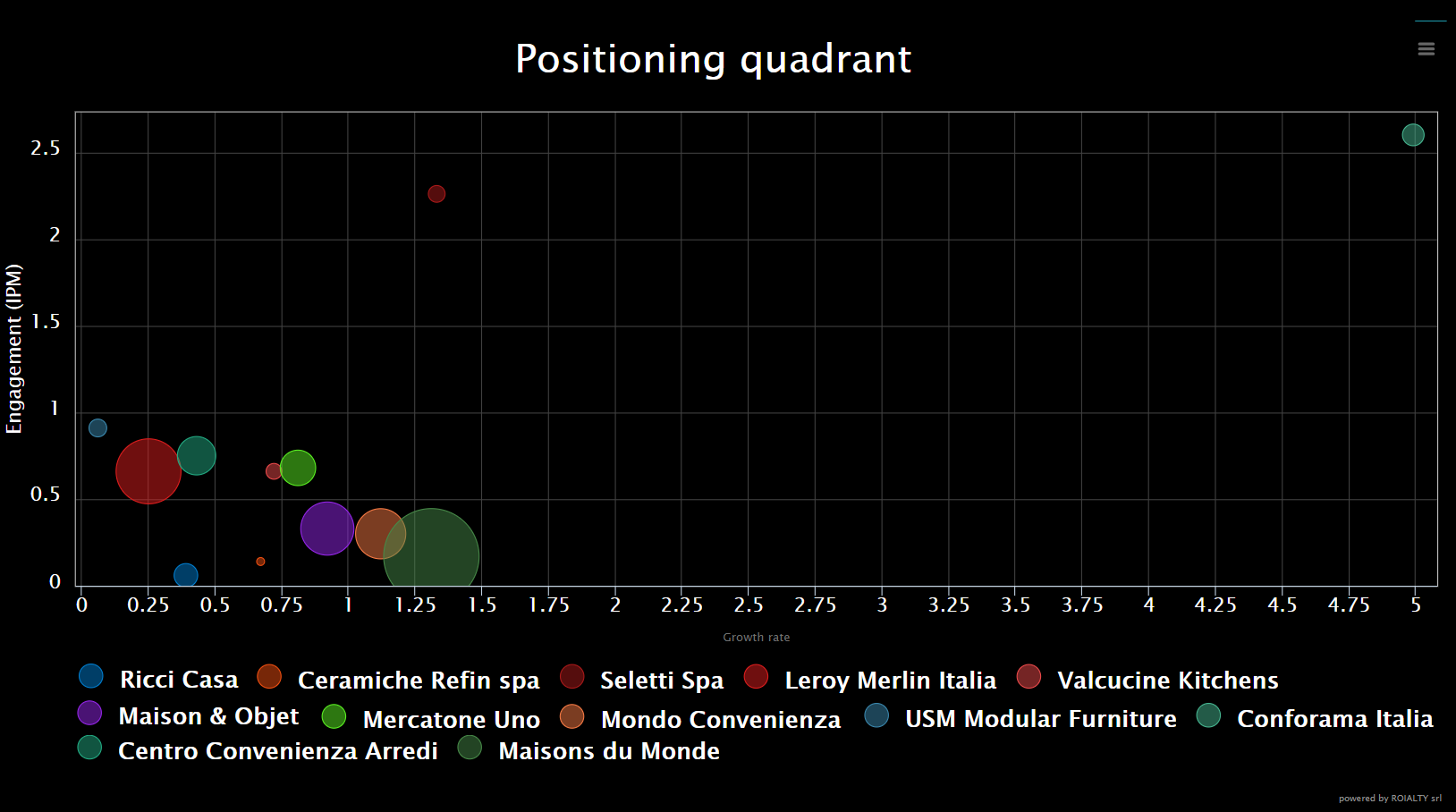 Conforama Italia has been the top performer in terms of growth rate and engagement, as shown in this positioning quadrant that integrates the growth rate and the IPM (interactions per thousand fans) metrics.
Fans increased by 5% from 55.855 to 58.641, with ~100 new fans per day. A series of effective posts helped to increase engagement rate (compared to December), with more than 130 interactions per day, results that we see on pages with much bigger communities.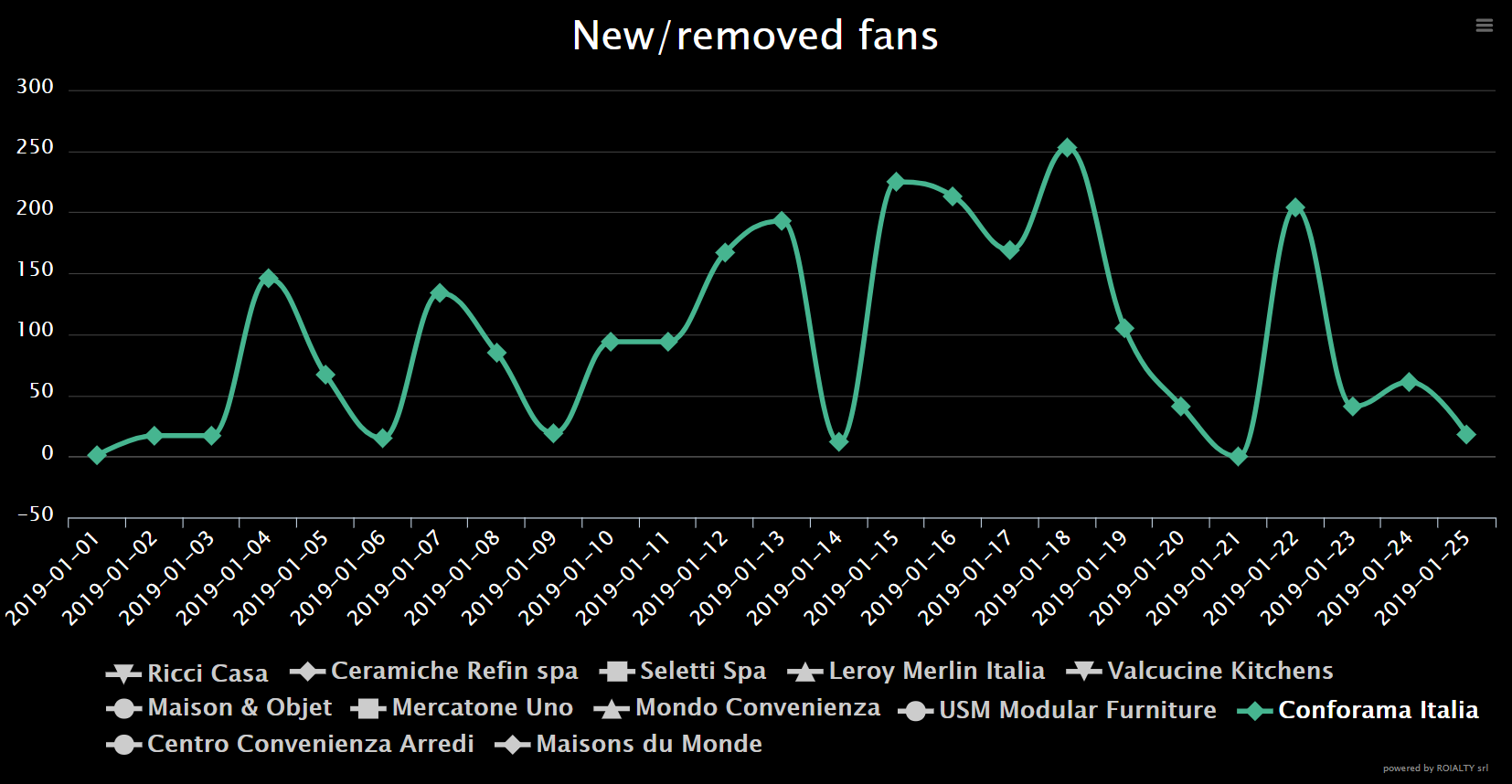 Fig.2 Daily new/removed fans of Conforama Italia
Good results also for Seletti Spa: while the community size of the Italian design brand has not  grown so much (still around 27.000 fans). We noticed a boost of fans acquisition during the last days of the month.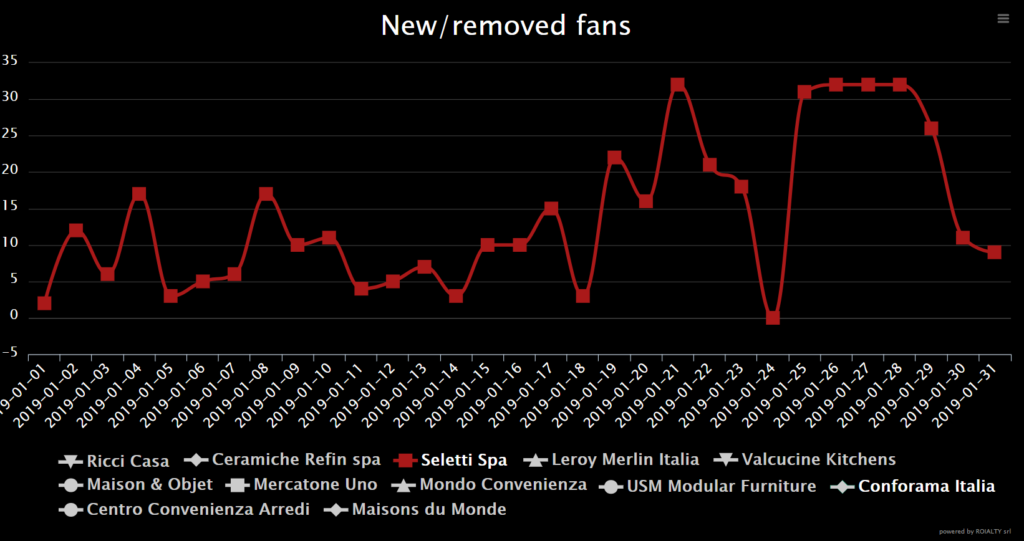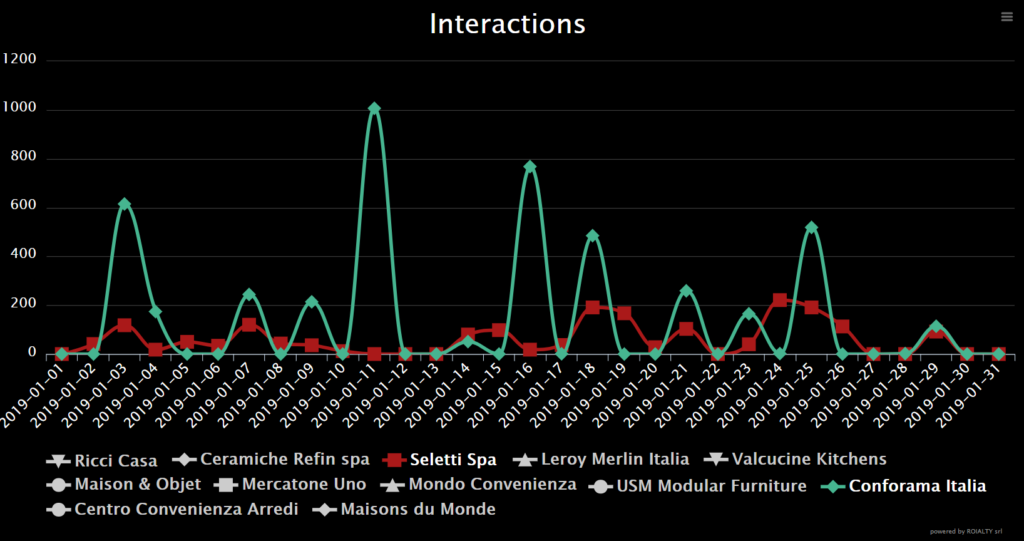 Fig. 3 Daily new/removed fans of Seletti                                                                                              Fig. 4 Interactions on Conforama Italia vs Seletti
What about interactions? Conforama shows several interactions peaks: top performance achieved on 11th of January, when the page published a post about Urban Chic style.
From January 17th, Seletti shows an ongoing good performance with its top post published on the 24th, the Mouse Lamp anticipating St. Valentine's Day.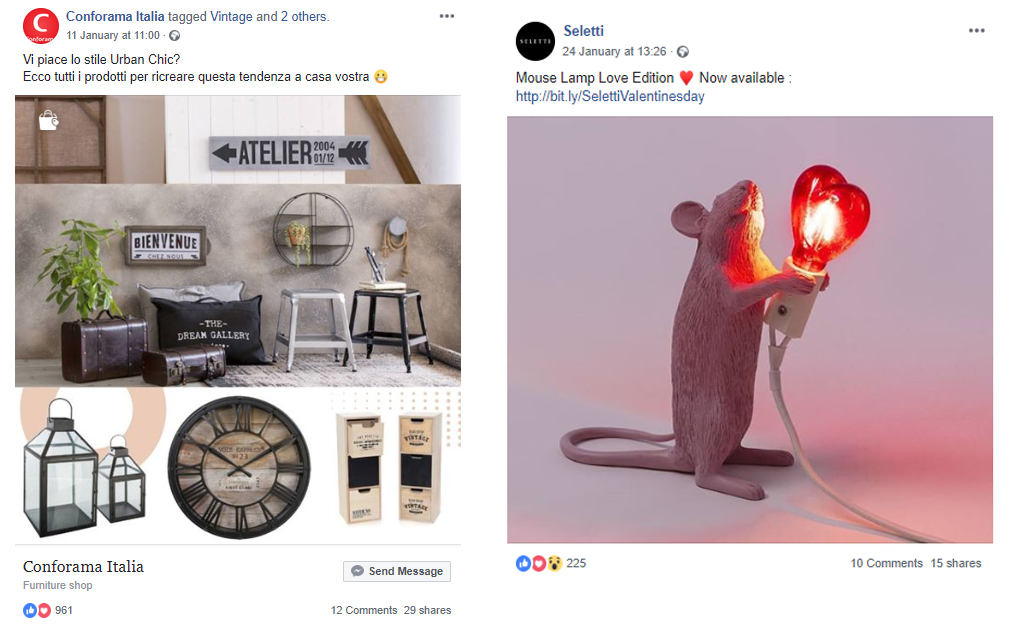 Fig. 5 Top Posts of Conforama Italia and Seletti
While looking at top posts ordered by interactions, we find as top performers the brands with the biggest communities within our selection: Maisons Du Monde and Leroy Merlin.
Maisons Du Monde with more than 1.9 millions fans is still showing a good growth rate for a community of such dimensions. While Leroy Merlin with more than 800k fans, grows slowly but has better performances in terms of users engagement.

Fig. 6 Interactions per day of Leroy Merlin Italia and Maisons Du Monde                           Fig. 7 Growth rate per day of Leroy Merlin Italia and Maisons Du Monde
Leroy Merlin communicates always with ironic tone of voice, both in inspirational posts and in invitations to free in-store lessons, while Maisons Du Monde refers to intimate and calls for sensations, love, relax.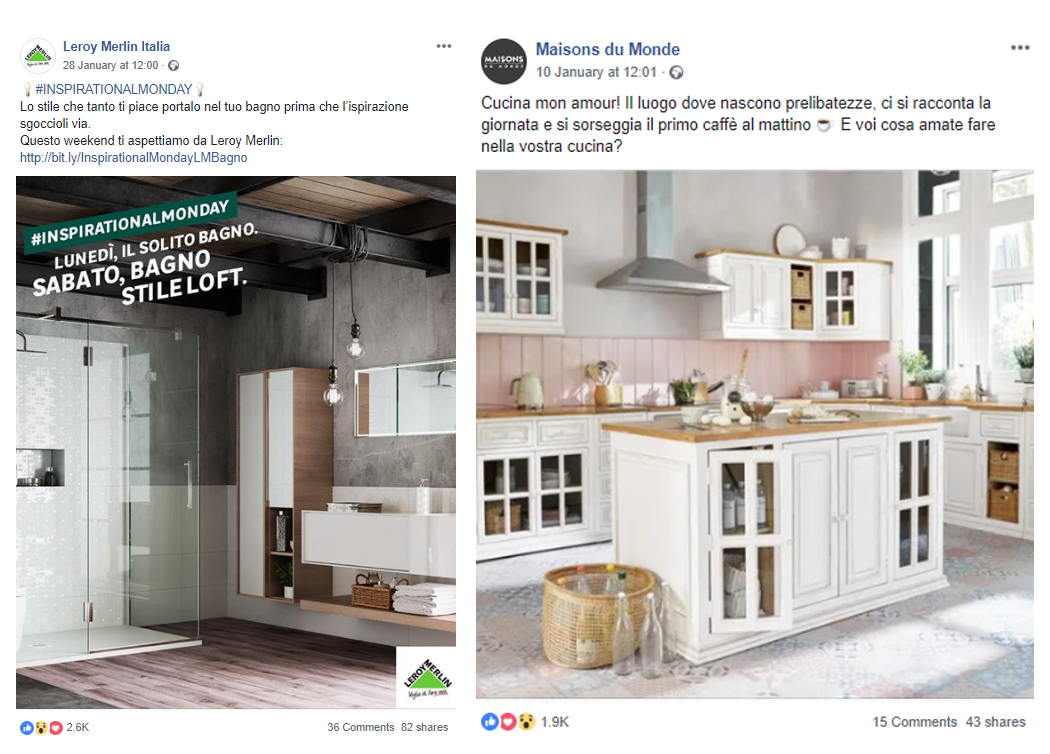 Fig. 8 Top Posts – inspirations from Leroy Merlin Italia and Maisons Du Monde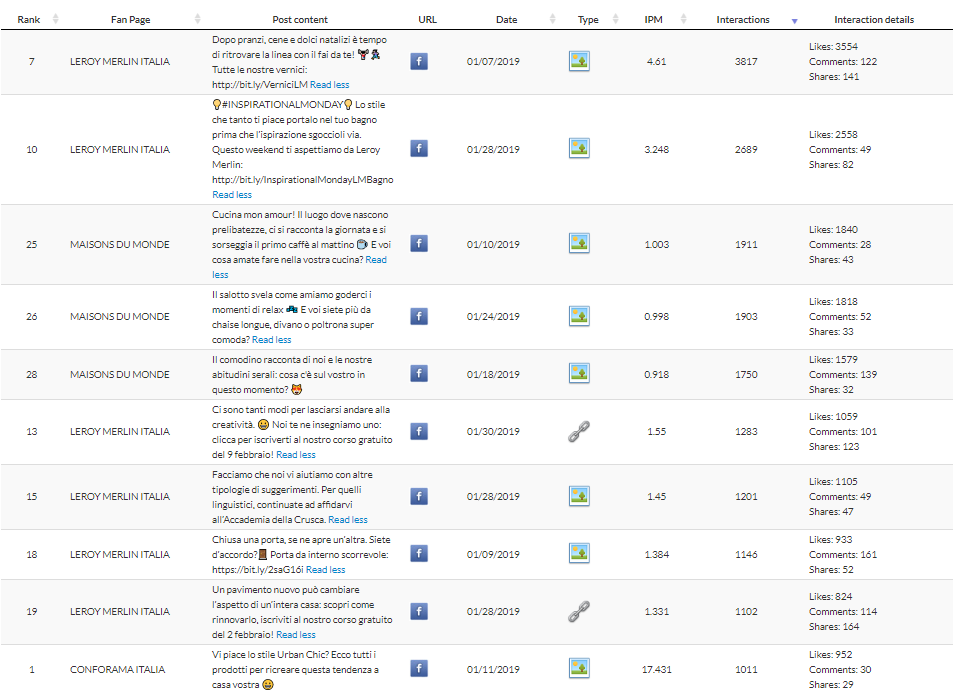 Fig. 9 Top Posts ordered by Interactions
Discover
Roialty OneVoice
and
drop us a line
to access our exclusive live social and web data!