StartUpBootCamp Insurtech London invited Roialty to the InsurTech Partner Lounge event on Wednesday 29th March 2017. A dedicated and exclusive space for their corporate partners, where they can set up meetings and interact directly with selected innovative startups.
The InsurTech Lounge consists of a networking event whereby StartUpBootCamp corporate partners such as Admiral, Allianz, ERGO, Exponential Ventures, HDI, Intesa Sanpaolo, Lloyds Banking Group, LV=, Metropolitan, MJ Hudson, MMI Holdings, Momentum,  Munich Re, PwC, Route66 Ventures, Scottish Widows, Swiss Re, Talanx, Tryg, UnipolSai and XL Catlin meet with later-stage startups.
In his speech, Vieri Emiliani, ROIALTY Market Strategy Director, will explain how social data can be used to automatically and accurately predict in real-time a range of highly sensitive Fintech personal attributes. The new industry-specific ROIALTY User Card will be presented during the event.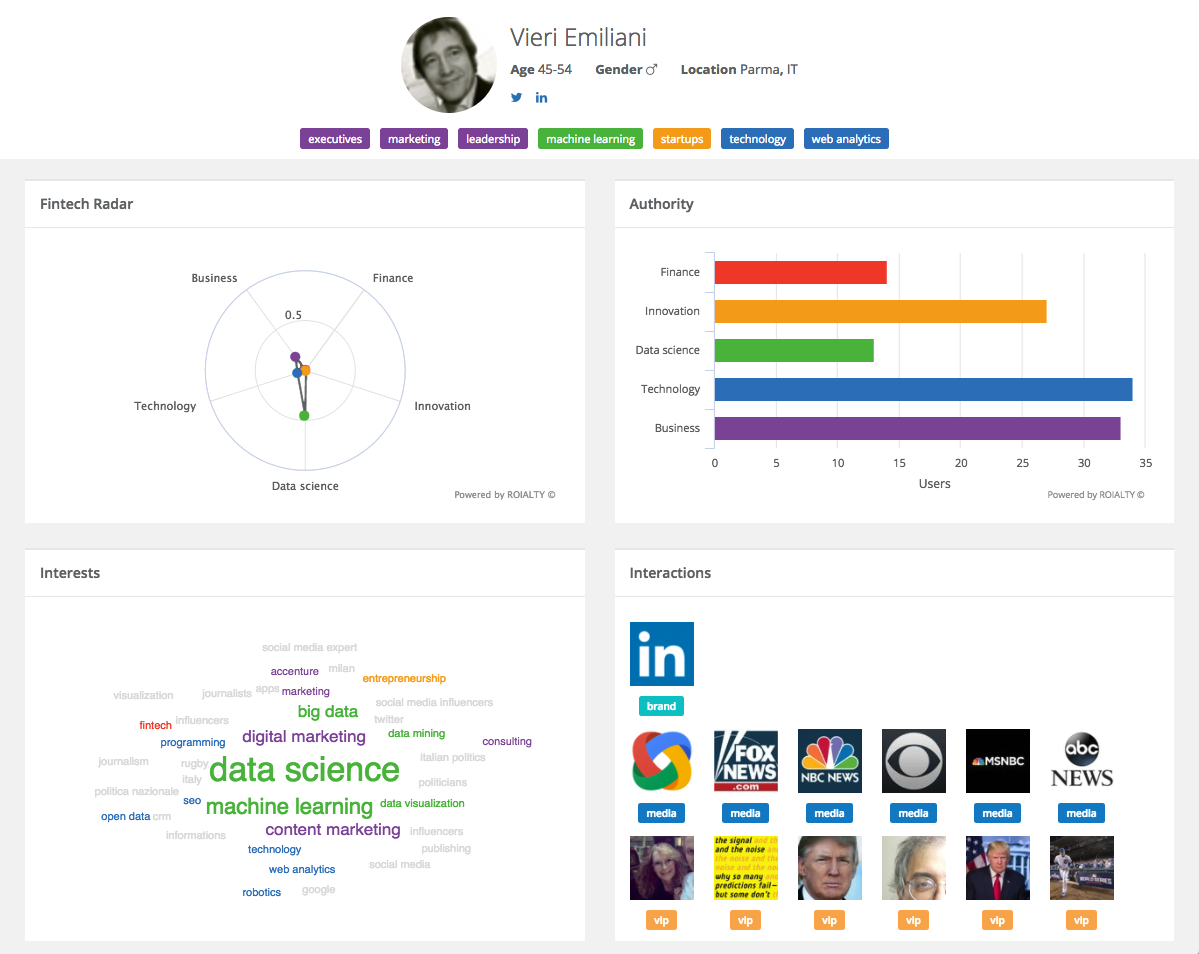 If you want to go deeper into ROIALTY Fintech solutions and receive a copy of the presentation, please contact Vieri Emiliani.