Last April 2nd the first Open Italy Demo Day took place at Le Village by Crédit Agricole in Milan.
The open innovation programme is organized by Elis in partnership with Ernst & Young matching corporates' innovation needs with solutions offered by Startups, innovative SMEs, research centers, university spinoffs and young talents.
Elis invited Roialty to present its innovative Customer Experience solution to the innovation leaders of important Italian and international corporates.
Stefano Tonella, Roialty Co-founder and COO, gave an extensive overview of the scope and effectiveness of Roialty platform.
"Today brands need to create – especially for the Y and Z generations – an experience around values, creative contents and people going beyond the product or service and trying to address the sensitivities and interests of their consumers. It's pretty clear that brands need to go towards a better use of data and build a proprietary customer data asset, that can be leveraged to deliver a personalised experience in real time. All of this must be compliant with the GDPR regulation that actually governs an exchange of value between the company and the consumer, based on clear objectives and transparency. Roialty is a customer profiling and digital loyalty marketing platform that meets these needs."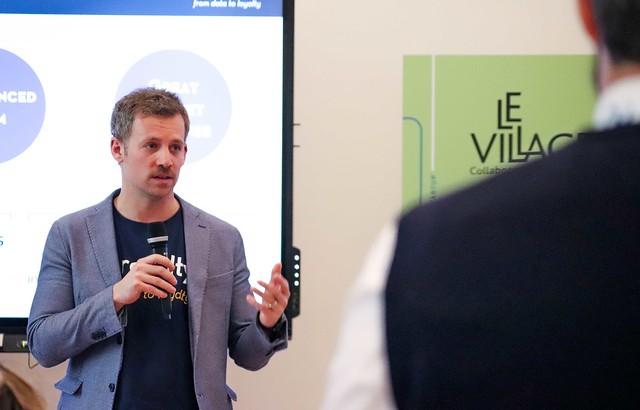 During the last weeks, corporates and startups went through a series of 1to1 meetings, allowing innovation leaders to deepen and pick the solutions that better match their business needs.
Next step of the programme will be the Kick Off days, where corporates will define with selected startups the scope of co-innovation projects, that will run in the following 12 weeks.
Will we pass the selection to attend the Kick Off days in Orvieto? Stay tuned!